This was an amazing week of activities to promote entrepreneurship locally as part of Global Entrepreneurship Week (GEW), November 17-23rd, 2014.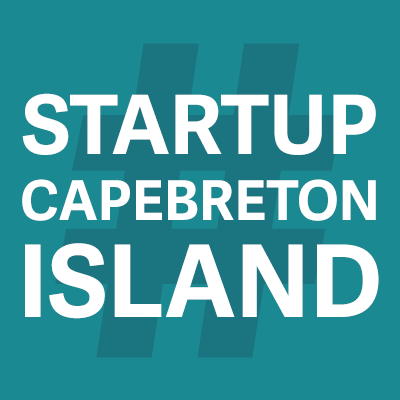 We kicked off Monday with Startup Cape Breton 2.0, a follow up meeting from this past summer. One of the ideas announced in the summer was UIT Startup Immersion, the program I am currently a student in! The discussion was broken into 3 themes:
Human Capital: Developing people
Dr. David Rae, Dean of the CBU Shannon School of Business, on CBU's entrepreneurship strategy and the broader island-wide agenda.
Students from UIT Startup Immersion, a new technology and entrepreneurship program delivered in partnership between Gavin Uhma and CBU's Shannon School of Business.
Coordinators of the Island Sandbox (partnership between CBU/NSCC Marconi), a pre-incubator that focuses on clean tech, Internet, Social Entrepreneurship, and New Immigrant businesses.
Financial Capital: Making the money flow
Gord MacInnis, VP Finance at CBU, on the Cape Breton Island Futures Fund, a new Venture Capital fund spearheaded by Annette Verschuren.
Bob Pelley, Regional Manager of Innovacorp, on Spark Cape Breton, an investment competition for early-stage businesses, focusing on startups in the Internet, life sciences, clean tech, and ocean tech sectors.
Social Capital: Building the networks
CBU President David Wheeler and others on the "2500 Club", a campaign to reach 2500 jobs in Cape Breton Island's growing innovation and technology sectors. (Where are we now? Where are we going? and How do we get there?)
Eric Lortie, developer/organizer, and winners of the Marcato Hackathon on "Building Something Awesome"… including the community.
Student Pitch Competition
On Tuesday, myself and a few classmates from UIT Startup Immersion took part in the Student Pitch Competition held at CBU. This was an open competition for CBU and NSCC students and I am happy to report that UIT/CBU took the top two spots. First place winner was Emily MacLeod with her idea for Everplace, an amazing audio tour app and yours truly won second spot with my idea for UpTime.Management, an app to deal with absence management in the workplace.
Social Storm Global Hackathon
As part of the lead up to this weekend's hackathon, myself and Derek Mombourquette of the Island Sandbox were interviewed by Information Morning to get an overview of what the event entailed.
Brilliant Labs Founders Meeting
On Friday saw our class take part in two activities; in the morning we started the "Social Storm" global hackathon and in the afternoon we took part in the "Brilliant Labs Founders Meeting".
—

Darren MacDonald is an entrepreneur, ergonomist, ski bum, technophile and life long learner. He loves design, usability, @BigSpruceBrew and @UITstartup.